Companies like Tumodakids have changed the B2B fashion distribution in Spain
- Advertising-
The children's fashion distribution sector and other segments have traditionally been managed by representatives and the manufacturer's showroom.
This has worked for years, but the needs of stores, competition, and other factors have meant that this type of representation has decreased sales to factories. The reason is simple; Invest without knowing what I'm going to sell with so much competition? They need something more.
The idea of ​​Tumodakids was born more than 10 years ago thanks to the trips and restlessness of its CEO. .- At that time in Spain the concept of online sales was not as well established as it is now, much less in a sector such as the distribution of children's fashion.
However, in the USA, UK, Japan digital B2B was common. I remember meeting with a manufacturer and telling him. .- I propose to distribute your collections on the internet ..! He looked at you incredulously, as if to say "professional clients want to touch the clothes" Now they are the ones contacting us! its CEO tells us
In January 2019, 72% of Spaniards made an online purchase 10 years ago this figure was four times lower. We are one step behind other countries. You had to take advantage of this niche.
SERVICE AND SOMETHING ELSE
In this sector, those who supply clothing to stores are stores, manufacturers, representatives and wholesalers of children's clothing. But in all of them you have: to invest without knowing how much you are going to sell in the next season or they sell you wholesale children's clothing, you take the trunk of clothes and that's it...
Something is missing here, the professional client now wants something more.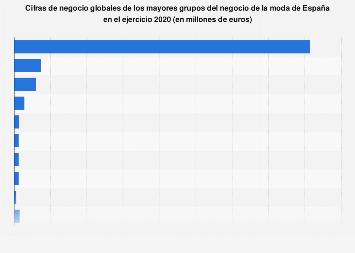 After months of analysis, they prepared a business plan with a structure based on the needs of retailers and manufacturers, discovering that the professional client wanted the same as the individual, Service and flexibility, and manufacturers to expand their sales channels.
HOW IS TUMODAKIDS DIFFERENT FROM THE REST?
Tumodakids is a B2B children's clothing distributor focused on publicizing the collections of children's fashion manufacturers to children's clothing stores throughout Europe and expanding to the USA.
A part of its strategy is in its powerful e-commerce where the image of its brands is paramount, since even if they have more than 25,000 references, it cannot be a market.
.- Each brand is a treasure and deserves to be taken care of because its owners have had a hard time creating it. Tell us...
On the part of the client, he wants to see something with a good image that attracts him and gives him extra services apart from buying clothes.
Manufacturer Services
Once we reach an agreement with the manufacturer, we become one more arm of its distribution channel, where we fully respect the sales rules it establishes. Their areas, their representatives, "special" clients
.- We are here to provide service and cover the needs of each manufacturer, not to compete with anyone.
@JasmanienDevil I saw a brown jasmine rice idk how I feel

— Amanda Amoeba ☝🏾🧠 Tue Mar 16 20:33:28 +0000 2021
For example; A factory needs to expand in France, we focus our entire sales strategy for children's clothing in that country or they want to present their collection to a profile of customers.
.-We have everything segmented in our database, its CEO tells us.
Service to stores. They have it all in one place.
Tumodakids' relationship with the stores is based on trust.
Someone who does not see you (although they can visit us at our facilities in Alicante) may have doubts about placing an order of a certain volume. Well, for this they have a team of people prepared to answer any questions without skimping on time.
The main difference between Tumodakids and other suppliers is that they have more than 25,000 references for children's fashion, children's footwear, and accessories. It is a large supermarket for professionals, but with many unique services in the sector.
Regarding the services they offer.
– They were pioneers in their sector in implementing a type of online financing at the time.
– Offer advice to children's clothing stores on which references sell best or even the marketing team offers simple strategies so that they can attract customers or sell more.
– They also use their database to find out what each of their clients wants and needs.
– They help to set up shops for entrepreneurs, informing them where to buy decoration, what procedures to do, etc.
In short, Tumodakids is a benchmark in the distribution of children's clothing and as far as we have been able to investigate the supplier of children's and baby clothing with the largest wholesale children's fashion catalog in Spain, with unique services in the sector.
As their motto says "Boost your business" with Tumodakids and by this they refer to both stores and factories, which are increasingly entrusting their collections or part of them for marketing and promotion.
Tumodakids a great idea with a great team focused on providing service.
---
Contact
Tumodakids SL
T. +34 965941375
WhatsApp: 640327358
Email: info@tumodabebe.com ventas@tumodakids.com
Ecommerce: www.tumodakids.com &www.tumodabebe.com
Blog: https://tumodablogs-tumodakids.blogspot.com/
- Publicidad -