Record closure for clothing exports
For the first time, the clothing and textile industry will close with unusual double-digit figures and with growth in the hiring of personnel of around 80,000 jobs, both direct and indirect. The sector leads the 25 main export products.
lea además:
Evasión aduanera podría superar los Q2 mil millones en 2021
Urías Gamarro
Main products
In these categories, the main products that have been dispatched are knit shirts —cotton knitted fabric—, with close to 24 million dozen; knit shirts —synthetic knitted fabric—, with nine million dozen; cotton underwear, cotton pants and shorts, with 1.2 million dozen each; synthetic pants and shorts, 1.1 million dozen, as well as baby clothing, with 922,000 dozen, garments that are sold in different wholesale and retail channels in the US, reported the Apparel and Textile Commission (Vestex). , attached to the Guatemalan Association of Exporters (Agexport).
The other segment that reports historical figures is the manufacture and export of knit fabric, of which 75 million pounds were exported, especially to Central America, where it is cut in other factories and then assembled to form the garments. and export to clients in the US.
Also read: Annual Income Tax Return: What taxpayers should take into account to avoid tax contingencies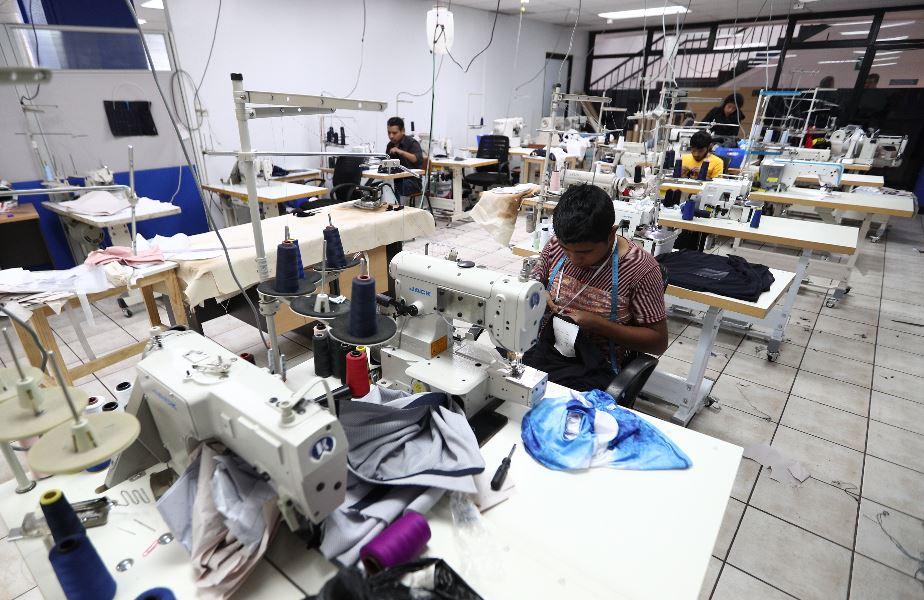 In addition, 18 million pounds of yarn, 5.2 million pounds of yarn and filament fabrics, 3.3 million polyester filaments, three million sewing threads, and 2.9 million other textile threads have been shipped, according to the preliminary report.
These data mean that a garment marketed in the US, manufactured in Central America, would have a Guatemalan manufacturing component.
In the region, Honduras is the main supplier of clothing to the US, but it has low added value, and the opposite occurs in Guatemala, which has specialized in exporting knitted shirts.
two digits
Carlos Arias, president of Vestex, said that a significant recovery was observed in 2021 compared to 2020, due to the closure of stores in the US, due to the pandemic.
According to the manager, exports will close at 25% more than in 2020 and 14% more than in 2019, an exercise with which it must be compared.
The figures for the sector suggest that foreign sales could reach US$1,983 million, US$401 million more, or 25%, than in 2020, when they stood at US$1,582 million, while in 2019 the sales were located at US$1,735 million.
main destinations
The data indicates that the US continues to be the main buyer of the industry. For that market, garments worth US$1,427 million were allocated and US$440 million for Central America, especially Nicaragua, where it is sewn.
Arias highlighted that US buyers have grown rapidly this year, and when demand returned, the Isthmus plants were in a strategic location and capacity position to serve.
He stressed that Guatemala did not close the factories and that installed capacity was never lost, compared to other suppliers outside the region, a situation that allowed it to react more agilely and quickly.
For the rest of the world, US$64 million were exported; to Mexico, US$30 million, and to Canada, US$20 million, according to Vestex statistics.
Lesson and opportunity
Arias believes that 2021 was so unusual for the industry that it broke a production pattern, and that 2022 could be good in the sense that brands and stores in the US will not want to return to their suppliers in Asia. it has to act carefully, comply, maintain the levels of quality and competitiveness of the country to achieve a potential peak and that it be a new base to grow".
It may interest you: The six factors that affect the unusual consumption of Guatemalans during December
This means that a good part of the clothing and fabric production, which was previously covered by factories in Asia, could well reach Guatemala and Central America.
favorable factors
The economist Fredy Gómez indicated that there was relevance in the manufactured pieces and more clothing and fabrics were demanded, as a result of the fact that productive activities were stopped in other countries.
The factors that played in their favor were the purchase needs and the price effect, which materializes in the inflow of foreign currency in dollars.
Regarding the benefits, he indicated that exports are among the economic activities. In the case of Guatemala, there are companies and the social benefit that translates into work and the need for more employment operating, which implies more hiring and that in the midst of a pandemic, high unemployment rates were not observed.
He recalled that exports are part of the value that feeds the growth rate of the economy, a rate of 7.5% calculated for this year.